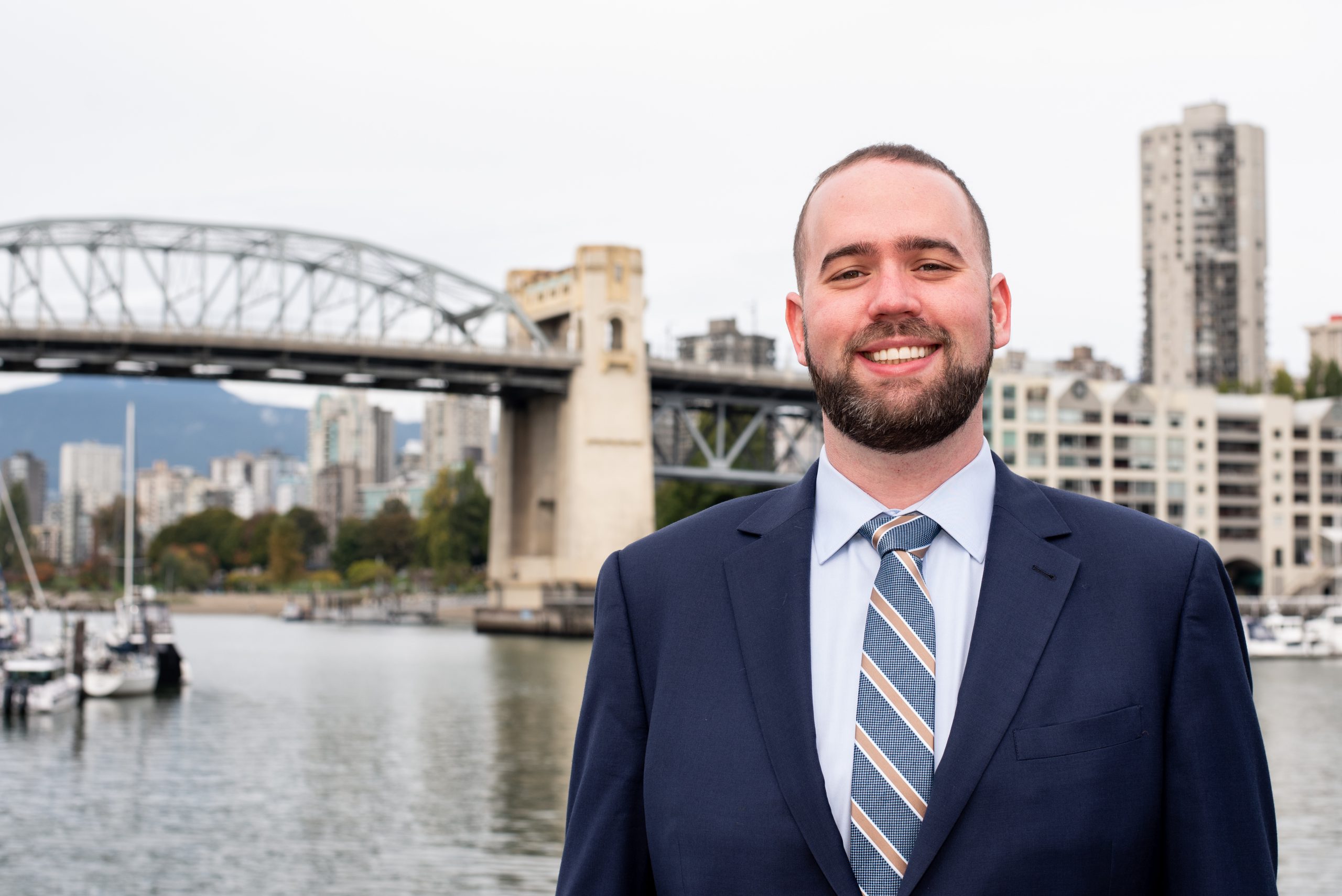 Eli Zbar
Position:
Business Law, Real Estate Law
Contract Drafting and Negotiation
Professional Regulatory Compliance, Eli runs the firm's solicitor practice. He arranges and facilitates a wide array of real estate, business, and financial transactions. In addition, Eli represents clients in strata and residential tenancy disputes.

Born and raised in Vancouver, Eli majored in philosophy at the University of British Columbia and debated competitively throughout his undergraduate studies. Eli attended the Thompson Rivers Faculty of Law where he graduated as the Class of 2017 Valedictorian. After articling at a civil litigation firm in downtown Vancouver, Eli started his own practice the day after being called to the bar.

Eli and his wife live in Kitsilano, aside from work, Eli enjoys cooking, baking, cycling, practicing yoga, and travelling. Eli is a licensed drone pilot, and an aspiring wine nerd with the goal of visiting and tasting his way through all the wine producing regions on earth.
Membership and Activities
Maecenas sed diam eget risus varius blandit sit amet non magna. Praesent commodo cursus magna, vel scelerisque nisl consectetur et. Duis mollis, est non commodo luctus, nisi erat porttitor ligula, eget lacinia odio sem nec elit. Nulla vitae elit libero, a pharetra augue. Fusce dapibus, tellus ac
Business
Experience: 5 Years
Real Estate
Experience: 6 Years
Contracts
Experience: 6 Years
Regulatory Compliance
Experience: 6 Years